Honestly, and until now, i have never heard of someone with a 'normal' skin type, its their oily, dry, or even worse, a combination skin.
So if you're one of the 'normal's please stand up 🙂
I'm not a big fan of foundation, yet i cant imagine my vanity table without it. I tried few products which most of them ended badly on my skin, until i got introduced to MAC Mineralize Foundation with SPF 15. Its the perfect foundation for combination to oily skin i've ever used so far.
Let me tell you more about mineral make up and why is it better than the chemical based make up.
First of all mineral make up is non-comedogenic, means it does not block the pores of the skin, which allows it to breathe.
If you have a problem with your skin, whether its too sensitive, acne prone or very dry, mineral make up does not make it worse. Its very gentle on the skin. Let's say its a skin friendly product 😉
Mineral make up is inorganic, means it will not allow bacteria and microbes to live in the make up, and it doesnt include preservatives which means a longer life of the product.
They even say that you can sleep wearing mineral make up because it improves the appearance of your skin by hiding wrinkles, crow's feet and fine lines.
bareMinerals is one of the famous mineral based make up line in the industry, you can find it at Sephora stores in Dubai.
MAC also has an excellent mineral collection of loose powders, eyeshadows and blushes.
MAC Mineralize Foundation SPF 15
MAC Mineralize Satinfinish SPF 15 Foundation
MAC Mineralize SPF 15 Foundation/Loose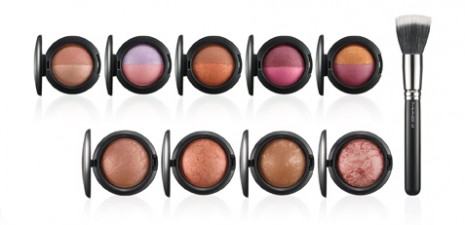 MAC Mineralize Blushes. Best used with 187 Duo Fiber Brush
Convinced to go buy mineral make up? Let me know your experience with it, whether its good or bad.